The 1850s were a pivotal time in the history of the United States. The country was careening toward Civil War with increasing conflict around the institution of slavery, heightened by three national political decisions in the 1850s: the Fugitive Slave Act, the Compromise of 1850 and the Dred Scott decision. The American economy was in crisis by 1857 adding to the strain. The country was in a struggle for control. 
The household at Cliveden mimicked the turmoil of the nation. The death of Benjamin Chew Jr. in 1844 sent the household into a twenty-year conflict, both in and outside of the courts. As in the United States, family members struggled for power and control. Servants were deposed in court. Fights, both physical and verbal, broke out between a mother and her children and siblings while others in the household and community watched. Tensions were aggravated by substance abuse. Battles were won and lost. This exhibit explores this critical period in the history of the United States and Cliveden, how it impacted one household and connections that can be made to life today.
A multitude of people made up the cast of characters that surrounded Cliveden in the mid-19th century. Due to the family turmoil people moved in and out of the household as tensions ebbed and flowed. Here are some of the participants:
Katherine Banning Chew (1770-1855) - Mother, Executrix, Widow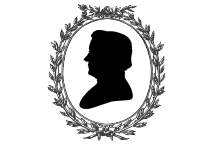 Benjamin Chew III  (1793-1864) - Son, Colonel, Lawyer
Mary Bowman (1793-1864) - Sister, Housekeeper, Witness
Matthew Banner (b. 1810) - Laborer
Michael McMann (b. 1817) - Farmer
Biddy McMann (b. 1817) - Servant
Margaret McMann (b. 1832) - Servant
James Smith (1785-1871) - Husband, Coachman, Father
Susanna Douglass (b. 1791) - Businesswoman
Elizabeth Buddy (b. 1800) - Servant
Henry Banning Chew (1800-1866) - Son, Lawyer, Enslaver
William White Chew (1803-1851) - Son, Politician, Writer
Anne Sophia Penn Chew (1805-1892) - Daughter
Anthony Banning Chew (1803-1851) - Son, Agent
Schedule a tour of Cliveden
Tours of Cliveden and The Turmoil of Transition begin Thursday, May 4th at 12pm. Visit our tours page to schedule your tour today.
Interested in learning more?
To view the Chew family's properties in the Mid-Atlantic region, view the Google map to the left. To learn more about Cliveden's work, history, and our connection to other historic sites and organizations, visit our Research page.